Dr. R.K Mathur (Orthopedic Surgeon)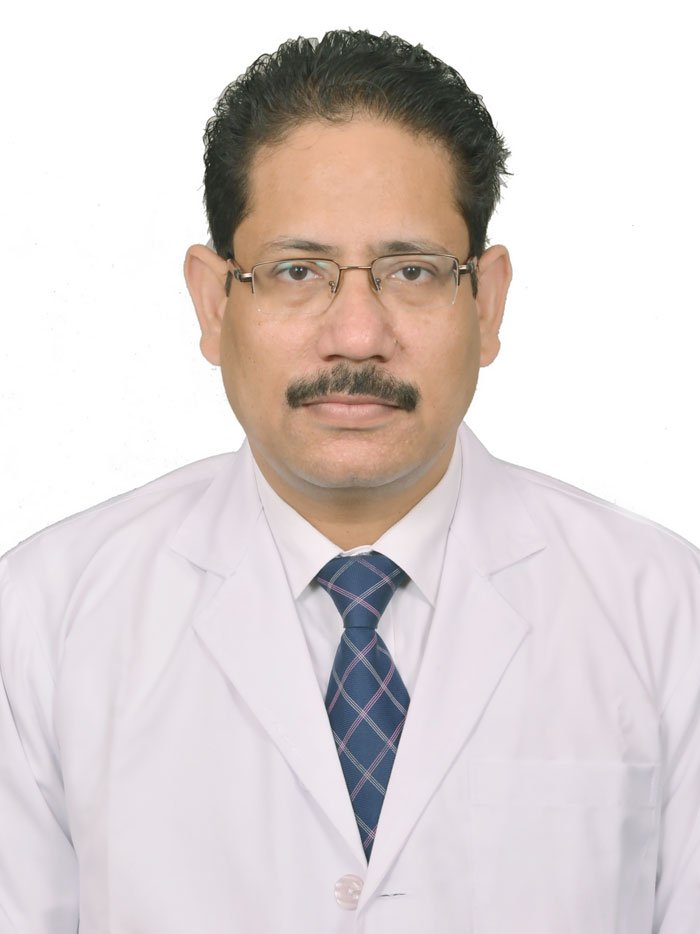 Dr. R.K.Mathur is one of the leading orthopaedic surgeons of Jaipur. He did his postgraduation MS in Orthopaedics from the prestigious G.S.V.M. Medical College, Kanpur in 2000. He has also done DNB Orthopaedics from the National Board of Examinations, New Delhi. He has done multiple national and international fellowships in Joint Replacement Surgery and Arthroscopy from various institutes including Shalby Hospitals, Ahmedabad and Sunshine Hospitals, Hyderabad. Both these centres are high volume joint replacement centres. He was awarded the MNAMS certificate from the National Academy of Medical Sciences, New Delhi.
He has worked as Senior Resident, Registrar and Assistant Professor in various Medical Colleges of UP and Rajasthan. He has guided many postgraduate students in Orthopaedics.He has 20 years experience in Orthopaedics. He has performed more than 20000 orthopaedics operations which include about 3000 joint replacement surgeries and 1000 arthroscopic surgeries. His main area of work includes Hip and Knee joint replacement surgeries and arthroscopic sugeries.Besides this he also deals with complicated Pelvic and Acetabular trauma cases. He has also published research papers in different indexed journals.
Majority of his work includes
Primary and Revision Total Hip Replacements (THR)
Primary and Revision Total Knee Replacements (TKR)
Unicondylar Knee Replacements (UKR)
Knee Arthroscopic Surgeries like ACL, PCL, PLC Reconstructions, Meniscal Repairs
PRP Therapy
High Tibial Osteotomy for osteoarthritis of Knee Joint
Acetabular and Pelvis Surgeries
Complex Trauma.
He is an invited faculty to deliver talks on various topics in Orthopaedics in public and academic meetings. He has a positive attitude and is meticulous and compassionate in his approach towards patients. He is an efficient team leader and his team includes assistant surgeons, OT technicians,physiotherapists and occupational therapists. He believes in a team approach to help his patients achieve the best functional outcome.